Get the Best
Angular.js
Developers
Talent On-Demand
Get Started Within
2 Business
Days
100% resource replacement
Flexible hiring models
100% NDA-protected contract
100% refund policy
100+ Satisfied Customers, including Fortune Organizations, Have Placed Their Confidence in Us
Hire Experienced Angular JS Developers to Upscale Your Development
AngularJS Customization
Angular JS is structural framework of JavaScript from AngularJS we started to use data binding and sharing between different pages effectively, we get flexibility to customize the features which are provided by Angular JS like directives, controllers, views as it follows MVC model this all ultimately helps us in reducing the repetitive code, create dynamic and efficient websites.
AngularJS Portal Development
When talking about developing portals using Angular JS it has many advantages because it helps us to create portals which are scalable and optimised in comparison to the way static websites which we used to build before Angular JS came, we now do the DOM manipulations, form validations, API calls with a minimal code and in reusable manner.
Single Page Application Development
SPA which is state of the art in the field of website development, earlier we used to click on the hyperlinks and wait for the page to redirect and load but now in modern websites which are build as SPAs will not make you feel like website is loading or we are redirecting to other pages.
AngularJS Support & Maintenance
Angular was introduced by Google and every year it releases two version of angular which means we are having quite a good support from the community now to support us to bring new features to develop website in more efficient ways, many of the large-scale websites have been developed in Angular.
UI/UX Development
UI and UX are important part of the website development lifecycle process it helps in getting the visualisation appear on the screens. User Interface is all about the how the website is going to look like with all the themes, colours, images and positioning of the contents and User Experience is about the working of the website with UI.
Web & API service integration
It is the place where front-end and back-end does the communication, where front-end requests something and back-end gives the response, also saves the data in database and allows us to see the data on the websites.
Advantages to Hiring Angular JS Developers
Are you considering using AngularJS? Then you'll definitely want to hire experts, right? Before you go ahead and do that, make sure you're well-informed about the development of AngularJS.
AngularJS is famous for its faster development and standout characteristics, such as flexibility, routing, form validation, filters, data binding, and more - all helping to ensure a top-notch operation.
AngularJS developers can craft highly interactive user interface that keeps customers engaged and makes their experience enjoyable, ensuring they return.
Rehiring AngularJS developers for your app development is a great idea due to the benefit of code re-usability. Not only does this help developers, but mobile app owners too. The code can be reused for the same app or stored for future use, saving the developers time and money when creating any other apps in the future. Code re-usability significantly reduces both development cost and time.
Our Key Skill Set
If you want to hire dedicated AngularJS developers, BrainInventory is the place to go! We have built our reputation on the strength of our team and expertise in developing high-quality software solutions. Our customers are always happy with their services, because we come up with solutions that are reliable and keep them updated regularly. We're available 24/7 to help you out via email or phone. Let's have a look at some reasons to hire our developers for your project:


Dedicated Team


Flexible Engagement Models


Flexibility in Time Zones


On-Time Delivery


Cost-effective Solutions


Maintenance and Support


Retention Policy


Performance Management


Dedicated Team


Flexible Engagement Models


Flexibility in Time Zones


On-Time Delivery


Cost-effective Solutions


Maintenance and Support


Retention Policy


Performance Management
Why Hire Angular JS Developers from

Brain Inventory
Extensive Experience
Gaining hands-on experience with top-tier AngularJS libraries, such as Angular Materials, Angular Google Maps, NG-Bootstrap, NGX-Bootstrap, Prime NG, and RxJS is highly beneficial. As a developer working in the field of front-end development, you have to learn the basics of front-end development in order to build applications for different platforms.
Flexible Engagement Models
Instead of working on unwanted rigid and strict parameters, we offer flexibility to our clients to select from different engagement and hiring models. Our team is made up of professionals with a wide range of expertise and experience, who work together as a team to provide you with a high-quality service.
Maintenance and Support
Our dedicated Angular developers extend professional maintenance. support to ensure your web solutions are always up-to-date and running. Our team of professionals know the ins and outs of Angular, and will provide you with the best service possible. We can help you build your project from scratch or modify existing code, depending on what you need.
Cost-Effective Solutions
Brain Inventory understands your business needs, and we're here to help you meet them. We offer variety of engagement models to choose from, tailored to your style, budget, timeline, and deliverables. This guarantees that all objectives are achieved with consistent process. We offer a variety of packages to fit your budget.
On time Delivery
At Brain Iventory, we believe that every business is unique, and that's why we design and develop each project with a personalized approach. Our team of designers and developers leverage cutting-edge technologies and agile methodologies to deliver 95% of the projects on time.
Why Choose Brain inventory for Your Next
Assignment
Hiring dedicated AngularJS developers from Brain Inventory is a great way to unlock the benefits of hiring dedicated AngularJS developers. Let's look at some reasons to hire our developers:
We offer a full range of services that are tailored to your project. We do not just specialize in one particular area, or even one technology. We have deep experience in every aspect of software development and we can help you with any aspect of your project, from front-end to back-end development.
Our team is made up of highly qualified experts who have extensive experience working in the industry for many years. They are ready to work on any project you come up with and will provide detailed feedback on your ideas and requirements so that they can turn them into reliable and profitable software solutions.
We offer flexible payment terms so that you can pay only when it makes sense for you. There is no need for upfront payments if you do not need us right away but do want us later on when you have more time or budget for us!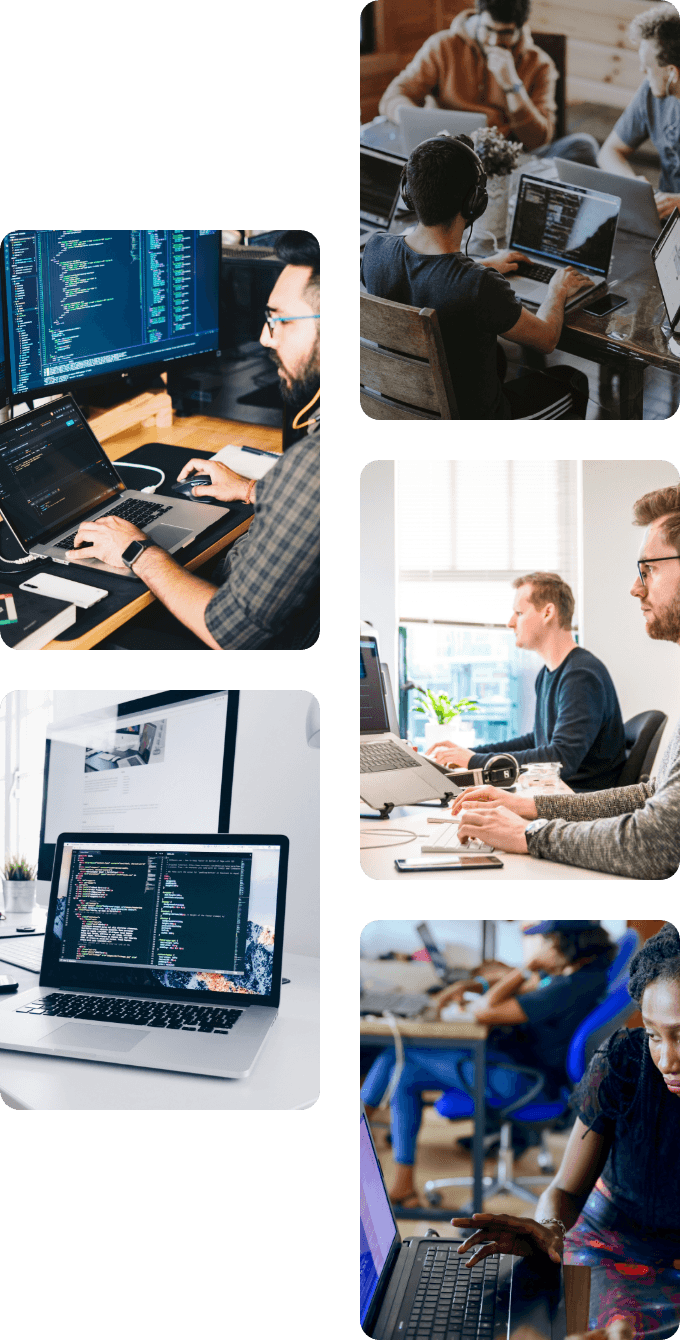 How We Engage
Scrap the constrained project collaboration models limiting your software capabilities and choose the flexible IT engagement models to work with us until your requirements are satisfied under your budget.
Share Your Requirements
We'll schedule a quick call and understand your project requirements thoroughly. Don't worry! It's secure and confidential.
Shortlist the Right-Fit Talent
We'll conduct a talent screening, pick, and curate a list of right-fit dedicated talents for hire.
Interview the Talent
Schedule the interview with the talent, matching skill sets to your requirements.
Onboard & Begin the Project
Once you find your right-fit talent, we'll help you remotely onboard, begin the project, and provide support.
Gaining Client's Trust Since 2011 & Many More to Go
We paint the bright future for businesses working on digital landscapes and firmly believe in providing productive long-term business relationships.
Faq's
Why hire dedicated AngularJS developers?
Hiring dedicated AngularJS developers can bring a number of benefits, such as flexibility, cost-effectiveness, higher output, expertise in the technology, ease of management, and quick responses to urgent matters.
What pricing models do you offer?
Here at Brain Inventory, we strive to create pricing models that meet the needs of our clients. We have a variety of cost-effective options available, including full-time, part-time, and milestone-based models.
Do you think AngularJS would be suitable for my project?
We know that each project comes with its own specific requirements and thus, the ideal tech stack for each project is different. Please let us know what your project entails, and we'd be happy to provide expert advice on which tech stack to use that can scale well in the long run. Consider working with Brain Inventory experienced Angular Developers in India!
Do we take care of maintaining the confidentiality of our client's intellectual property?
Absolutely! From closing deals with an NDA to keeping source code secure in a private Git, we guarantee that our clients' IPs will remain secure. We make sure all formalities, code ownership, and copyrights are taken care of when delivering projects.
Do you offer any kind of support and maintenance services post-deployment?
Yes, absolutely! After the successful completion of your Angular JS project, we offer services such as bug fixes, framework upgrades, continuous monitoring, and resolution of technical issues for the improvement of your Angular JS product.
---
The ultimate blogs & articles
Have an idea?
Get in touch, we'd be
happy to hear from you
We are always looking out for new collaborations, whether you are a client who is passionate about a project or a talent who is interested in joining our team, our doors are always open.
locate us
India (HQ)
618, Shekhar Central, Palasia Square, A.B Road, Indore, Madhya Pradesh, 452001
+918109561401
United Kingdom
Brain Inventory, SBVS, 8 Roundhay Road, Leeds, UK, LS7 1AB
+18008209286
Canada
44 Main Street East Milton, ONCanada L9T 1N3
+4166696505
Jordan
185 Wasfi Al-Tal Street, Ammon Oasis Complex P.O Box 4724 Amman 11953 Jordan
+962790961000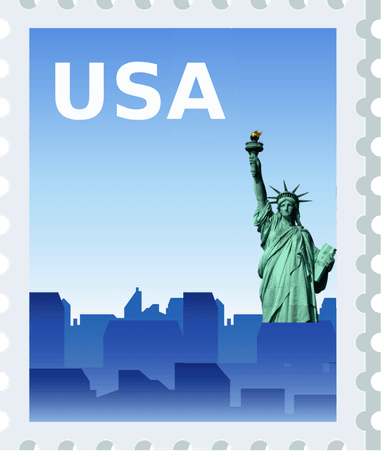 USA
720 Seneca St Ste 107 Seattle, USA 98101
+1(206)6533419