100+ Satisfied Customers, including Fortune Organizations, Have Placed Their Confidence in Us
Hire an Experienced Node JS Developers to Upscale Your Development
Node.js Consulting
At Brain Inventory, we specialize in providing enterprise-grade Node.js consulting and development solutions that are designed to help businesses build secure and scalable applications. Our team of expert Node.js developers is skilled in leveraging the open-source, cross-platform JavaScript runtime environment to build fast and scalable web apps that meet our client's specific needs.
Node.js Development
When it comes to Node.js development, having a team of experts can make all the difference in solving your biggest challenges. At our company, we offer a range of tailored services to help businesses achieve their goals. Our Node.js experts provide services ranging from plugins to portals, interactive apps, and custom dashboards.
API Development & Integration
Node. js-based API development and integration have become increasingly vital components for organizations looking to create high-performing services and applications. This technology enables the development of RESTful APIs, which allow for seamless integration with third-party components and enhanced functionalities. Ultimately, our goal is to help our clients optimize their applications and services.
UI/UX Development
Our team of Node.js specialists and programmers are experts in creative UX/UI design and the development of efficient system monitoring dashboards. Our focus on UI/UX ensures that we create delightful user experiences that leave a lasting impression on the mind of users. We specialize in designing and developing web applications.
Node.js Support and Maintenance
Growing your business and developing new products is a challenging task. That's why we offer reliable Node.js development services that help you develop, maintain and improve your applications without any hassle. Our experienced developers will work on your project for more than three years to ensure its success.
Advantages to Hiring Node JS Developers
Node.js is an open-source JavaScript runtime platform that is designed to develop scalable network applications. It's a very popular tool as it's very lightweight and can be suitable for a wide variety of projects. Node.js is used for everything from building websites to improving throughput in microservices, APIs, and databases!
A good and experienced NodeJS developer has a strong foundation of knowledge of various tools and libraries.
Here at Brain Inventory, we're dedicated to delivering excellent Node JS development services in an effort to help you run your business with more efficiency. We understand that time is of the essence when it comes to building new applications.
That's why we make every effort to ensure that we don't waste your time or money by adhering to overcomplicated instructions or delays in receiving feedback on our work. Our talented Node JS app developers utilize industry-leading technology that offers fast and reliable results.
Our Key Skill Set
Brain Inventory is an experienced NodeJS development company that works on a wide range of projects and has experience working with the most widely used frameworks. Below are some of the tools and libraries that NodeJS developers at BrainInventory practice based on real-life projects & projects they have built. Spark Core: This tool is essentially a combination of nodes, SQL databases, and JavaScript. Let's have a look at some reasons to hire our Node JS developers for your project:


Scalability


Experience With Cloud


Continuous Integration


Experience With 3rd Party Module


Familiarity With Different Database


Thorough experience with build-in Modules


Scalability


Experience With Cloud


Continuous Integration


Experience With 3rd Party Module


Familiarity With Different Database


Thorough experience with build-in Modules
Why Hire Node JS Developers from

Brain Inventory
Agile Methodology
We follow Agile methodology to manage and deliver your product. This means we do everything that is a direct response to previous sprints, with weekly demos of the features and functionalities. With transparency as a core value built into our process, you can have complete confidence that we are delivering on time every week.
Cost-Effective Solutions
In today's digital world, it is a challenging task to find the best engagement model for your website. With different types of engagement models available, clients can choose according to their budget and need. Promotion can be both an effective way to earn money and just another cost.
Dedicated Team
We have a dedicated development team, who are well-versed in delivering high-end business solutions on several frameworks and technologies. In the beginning, we utilized Framework 4 as well as the latest version of Qlik Sense / Power BI, which offers flexible report creation options and the ability to streamline reporting processes.
Flexible Environment
Brain Inventory wants to provide our customers with a variety of engagement models, depending on the needs and stage of the product. We often run into situations where one engagement model does not fit everyone. So we decided to offer several different engagement models for each app.
On time Delivery
At Brain Inventory, we believe that every business is unique, and that's why we design and develop each project with a personalized approach. Our team of designers and developers leverage cutting-edge technologies and agile methodologies to deliver 95% of the projects on time.
Why Choose Brain inventory for Your Next
Assignment
Hire dedicated NodeJS developers from Brain Inventory is a great way to unlock the benefits of hiring dedicated NodeJS developers. Let's look at some reasons to hire our developers:
Do you want to handle everything on your own? Or do you want to place complete trust and faith in a dedicated team of experts, who can deliver world-class quality? [Hiring Node developers, Node.js developers, and NodeJS freelancers] can take all the headaches away from you.
We have a team of elite Node.js developers to hire for your project. Our team is proficient at building data, event-driven, and non-blocking I/O-based server-side solutions that are efficient and flawless at connection management; and, thus, performance. Hire us if you want an end product/app, website, or infrastructure with ease of scalability to suit your purposes through our unique blend of skills since we specialize in building modern apps infused with the latest technologies from the ground up till the end product or from any stage of the software development lifecycle.
Our dedicated developers will be working for you directly and not for some other client who may or may not understand what exactly the whole app is about. So whether it's a small project or a large one – we will help you conquer them!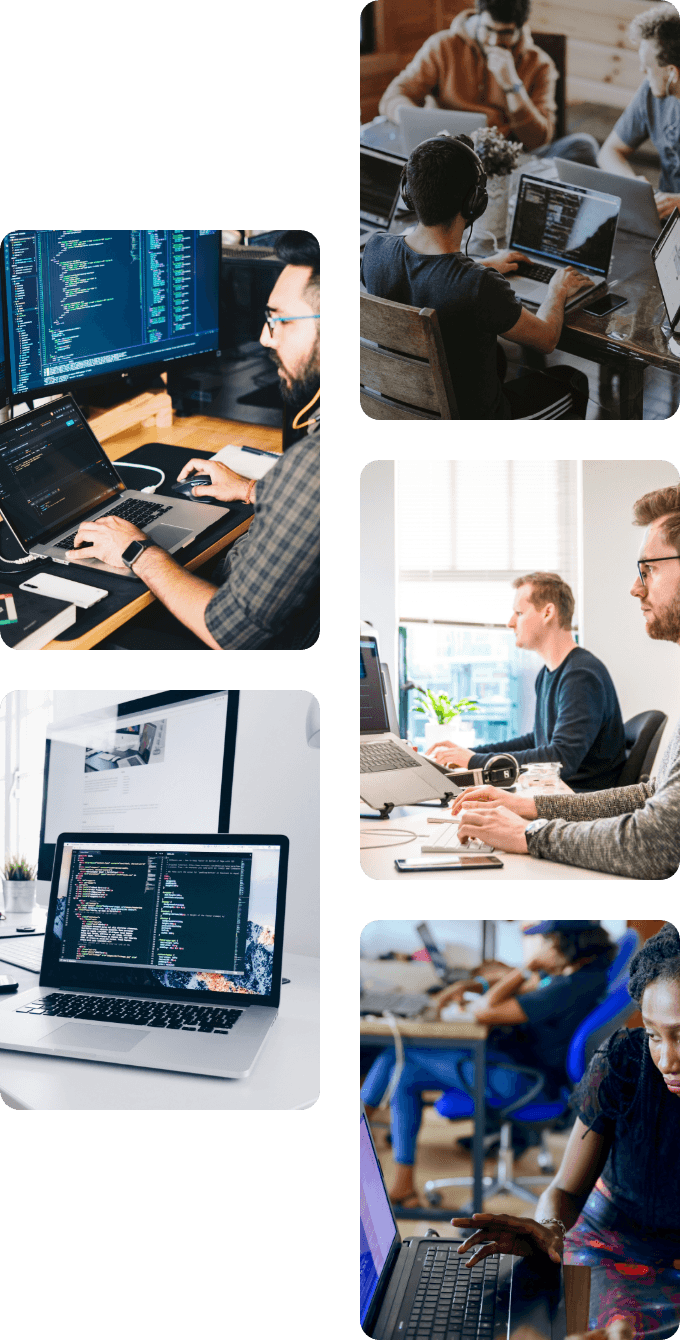 How We Engage
Scrap the constrained project collaboration models limiting your software capabilities and choose the flexible IT engagement models to work with us until your requirements are satisfied under your budget.
Share Your Requirements
We'll schedule a quick call and understand your project requirements thoroughly. Don't worry! It's secure and confidential.
Shortlist the Right-Fit Talent
We'll conduct a talent screening, pick, and curate a list of right-fit dedicated talents for hire.
Interview the Talent
Schedule the interview with the talent, matching skill sets to your requirements.
Onboard & Begin the Project
Once you find your right-fit talent, we'll help you remotely onboard, begin the project, and provide support.
Gaining Client's Trust Since 2011 & Many More to Go
We paint the bright future for businesses working on digital landscapes and firmly believe in providing productive long-term business relationships.
Faq's
Do you provide support and maintenance services after deployment?
Yes, we offer support and maintenance services for our Node JS development projects. Due to the nature of our API-based products, we always make sure that any critical application functions are maintained and constantly under watch. We have a team of highly skilled developers who have years of experience in this field. Our service policies include regular monitoring and maintenance.
How can I choose the developer of my choice?
Once we have understood your requirements and agreed that it is possible to complete the project within a reasonable time frame, we will be able to assign a full-stack Node.js programmer. Have you conducted any interviews with prospective programmers before initiating the project? If you want, you can conduct as many interviews as you want, before you initiate the project.
Does Brain Inventory take care of the confidentiality of the client's intellectual property?
When we work on an IP, we ensure that the clients' intellectual properties are kept protected all the time, from closing the deal with an NDA to keeping the code secure in the private GIT repository. We make sure that everything is formal and legal before delivering your project so you can focus on delivering value while protecting your brand image.
How will I get project updates?
We are a project provider, and our team will be available to you via Google Hangout or Skype. We know the importance of an efficient communication process and we'll do our best to update you on a daily basis. Our project management system makes sure all the small details are taken care of by providing relevant information when needed and trusted sources when necessary.
How can I communicate with my developer?
You can communicate with the developer using messaging tools, as well as email or phone communication.
---
The ultimate blogs & articles
Have an idea?
Get in touch, we'd be
happy to hear from you
We are always looking out for new collaborations, whether you are a client who is passionate about a project or a talent who is interested in joining our team, our doors are always open.
locate us
India (HQ)
618, Shekhar Central, Palasia Square, A.B Road, Indore, Madhya Pradesh, 452001
+918109561401
United Kingdom
Brain Inventory, SBVS, 8 Roundhay Road, Leeds, UK, LS7 1AB
+18008209286
Canada
44 Main Street East Milton, ONCanada L9T 1N3
+4166696505
Jordan
185 Wasfi Al-Tal Street, Ammon Oasis Complex P.O Box 4724 Amman 11953 Jordan
+962790961000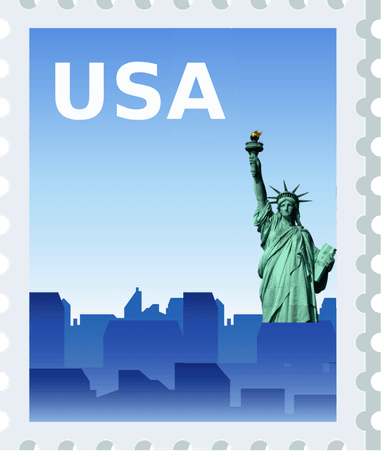 USA
720 Seneca St Ste 107 Seattle, USA 98101
+1(206)6533419